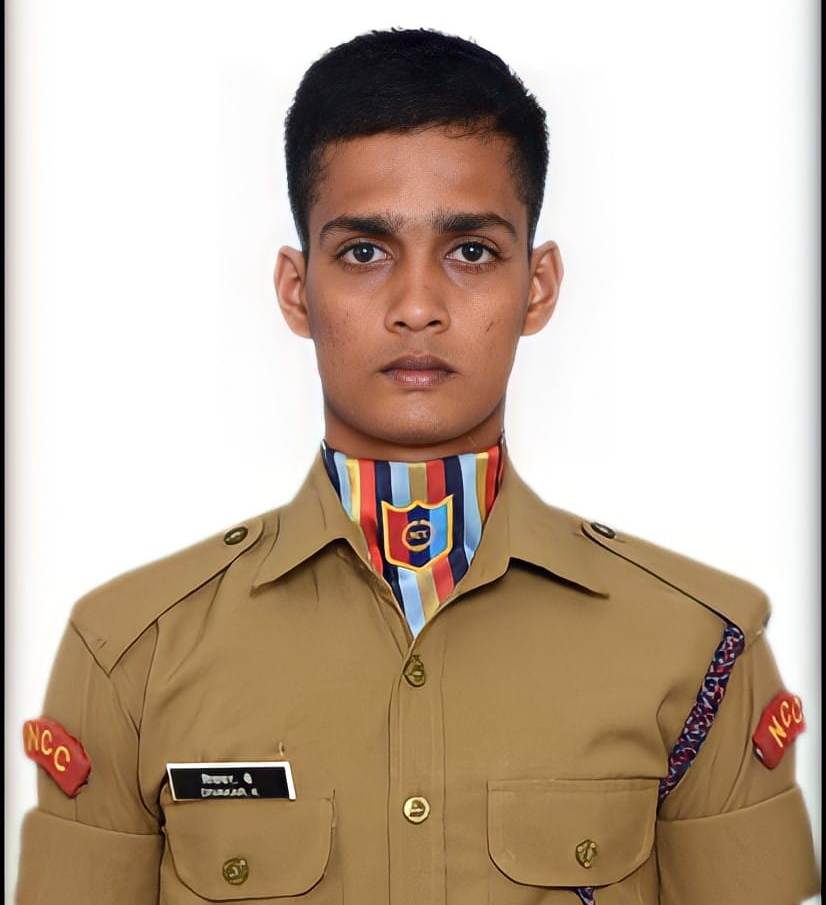 CDT. A. VINOTH (AU210434 – II. B.Sc Chemistry) NCC Cadet of Sacred Heart College (Autonomous), Tirupattur had been selected for EBSB – SNIC during the 75th INDEPENDENCE DAY held at NEW DELHI from 01st Aug to 16th Aug 2022 after Group level selection which was held at KARUNYA INSTITUTE OF TECHNOLOGY AND SCIENCES, COIMBATORE from 20th July to 29th July 2022. Finally, he is one out of the 30 NCC Cadets attending such prestigious NCC Camp from the NCC Unit of Sacred Heart College (Autonomous), Tirupattur.
Name : A. VINOTH
Rank : CDT
NCC. No : TN21SDA831343
Department : II. B. Sc Chemistry
Dept. Reg. No : AU210444
In the above mentioned camp CDT. A. VINOTH had showed his talents and skills in Drill and Cultural Competition at all India level. He had demonstrated his efficiency in all dimensions of NCC Subjects. On behalf of the Management and NCC Cadets we thank the Commanding Officer of 12 (TN) BN NCC, Salem and Army Staff for his support and efforts.