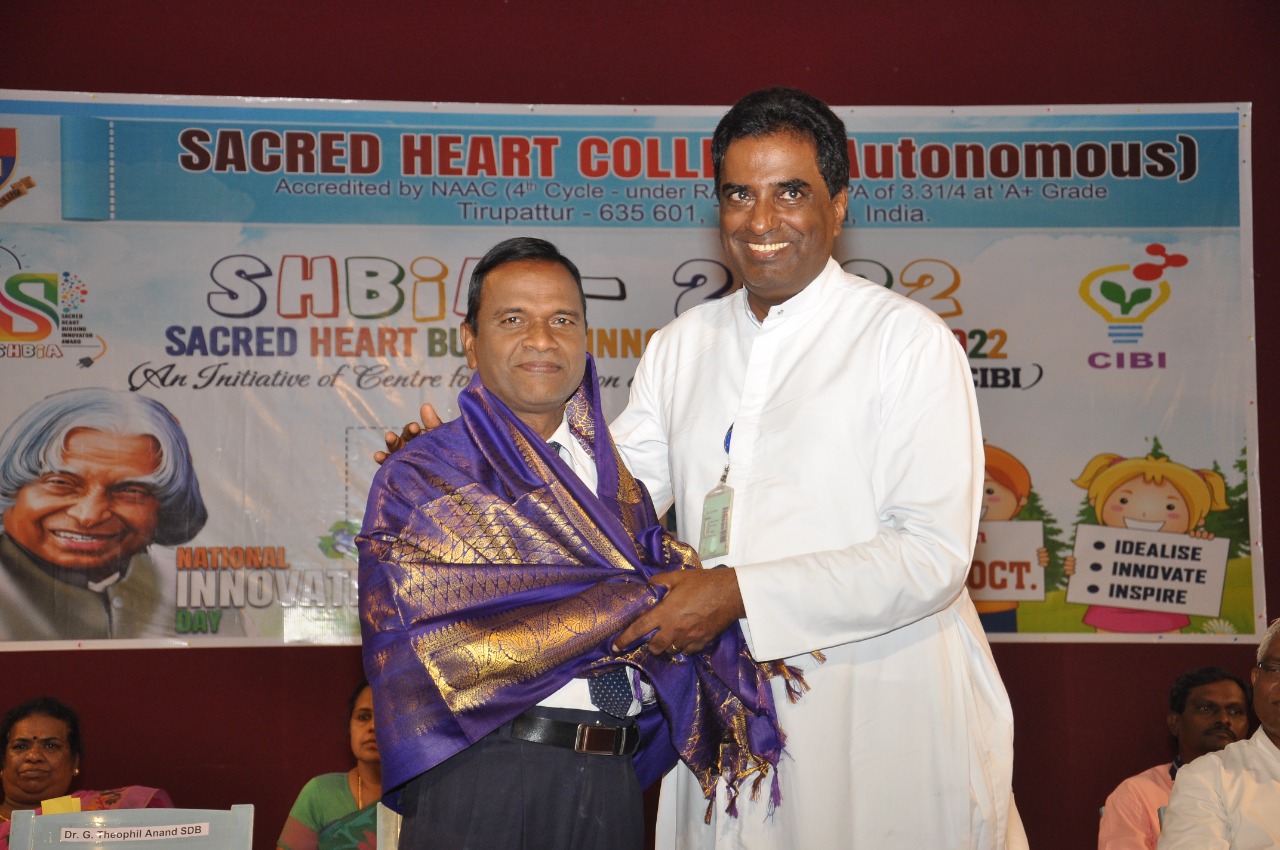 Sacred Heart Budding Innovator Award – (SHBIA 2022) is an annual national competition organized for the school students pursuing their studies in various grades in the schools. This is the first edition of the event organized by the college to harness the innovative potent of the young budding minds for a better nation. The competition was categorized as products and processes. SHBIA for 2022 was held on 18.10.2022, Tuesday at 9.30 a.m. in the Kamaraj Arangam, in the College. The theme for this edition of SHBIA was "Waste Management"
The College, recognizes young inventors and introduces their innovations and ideas to the society through the event called SHBIA (Sacred Heart Budding Innovator Award). It is an initiative of the Centre for Innovation and Business Incubation (CIBI). The award aims at encouraging and promoting scientific interest to implant the seeds of research among young innovators, so as to build upon the innovative ideas in transformation for the sustainable development of our nation.
The mega event was inaugurated by Tmt.I. Valarmathi, the Asst. Collector of Tirupattur District and Mr. R. Madan kumar, the CEO of Tiruapattur District, Rev. Dr. John Alexander, SDB, Rector and Secretary of the college, the Principal of Sacred Heart College, Rev. Dr. D. Maria Antony Raj, SDB.
Tmt I. Valarmathi, the Asst. Collector in her address to the budding innovators, was highly appreciative of the students enthusiasm and creative ideas displayed at this young age. She encouraged them to go for greater innovations that would greatly help the people of our Nation.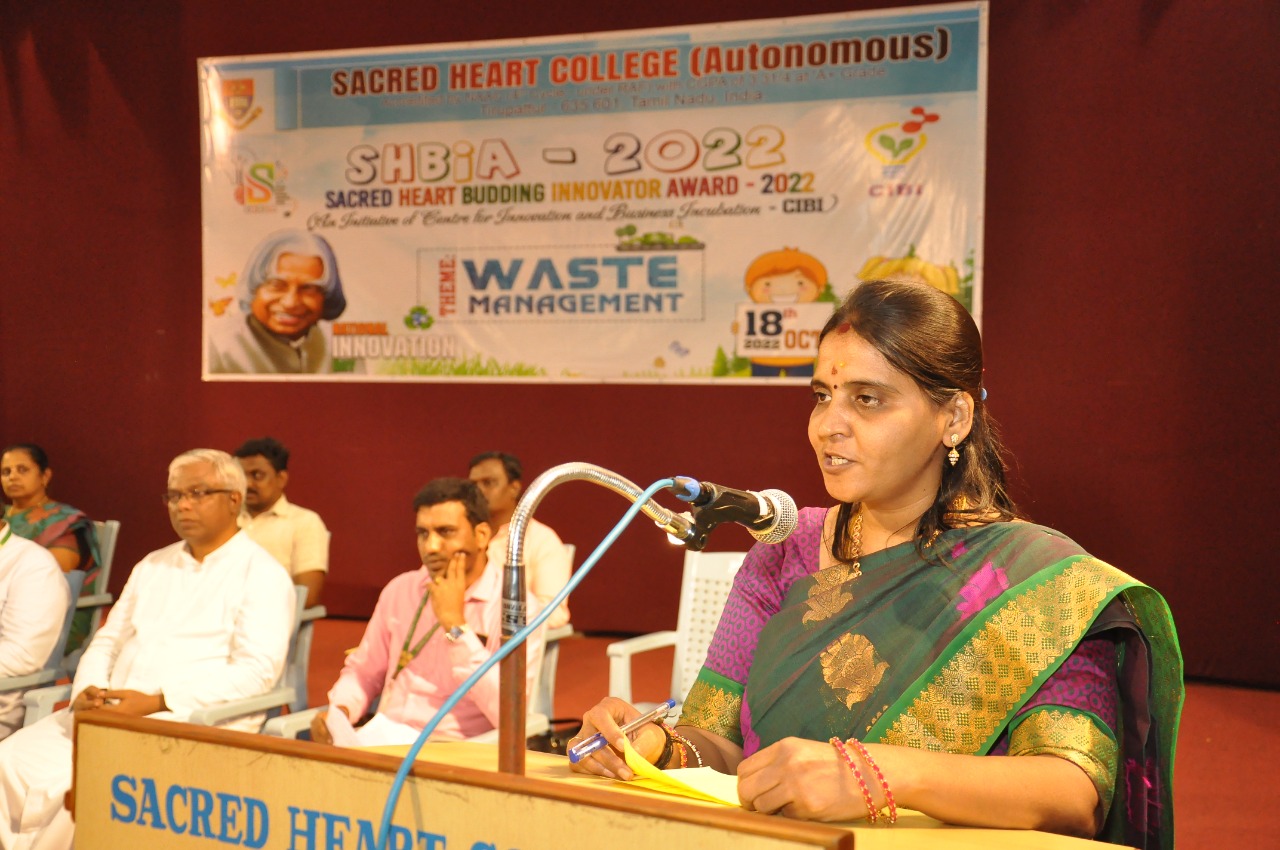 The CEO Mr. R. Madan kumar, spoke about the ill-effects of varied types of wastes and stressed on the increasing number of non-biodegradable wastes in our daily life like pens, brushes that need our immediate attention. He insisted that the budding innovators should work on finding solutions for such common problems in our day to day life.
This mega extravaganza attracted as many as 1100 boys and girls from 40 schools of Tirupatttur District and other neighbouring districts of Tamilnadu. The students presented their innovative ideas and working models on the topic "Waste Management". The Chief Guests examined these and selected the best ones. Prizes and certificates were awarded to the winners.
The valedictory function was headed by the District Education Officer, Tirupattur, Mr. Vedaprakash and Rev. Dr. K.A. Maria Arockiaraj, the Additional Principal, Sacred Heart College, Tirupattur. The DEO highly appreciated the noble initiative of the management of Sacred Heart College, and encouraged the young scientists to be more proactive and productive. He also distributed the awards to the tune of Rs.60,000 to 66 winners. The event concluded with the National Anthem.
SHBIA was organized and coordinated by Rev. Dr. G. Theophil Anand. SDB, Vice-Principal, (Admin) Shift I, and Dr. Saranraj, Head Department of Micro Biology and was assisted by faculty of different departments.