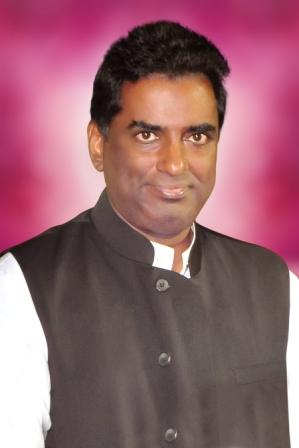 "Enter his gates with thanksgiving and his courts with praise;
give thanks to him and praise his name".
Psalm 100:4
Dear Fraternity of Sacred Hearts, Students, Families and Friends,
It is with great pleasure I welcome all of you to Sacred Heart College for the academic year 2018-2019. As we venture into this novel year, I am proud to state that much planning, construction and hard work has gone into for the preparation of yet another successful year. I welcome the first year graduates to our Sacred Heart Family and I am excited to have our students back in our classrooms and hallways as we continue to strive to fill them with energy and enthusiasm for learning.
As the mission for this academic year emphasizes the role of a 'Good Shepard', I am sure that we the fraternity of Sacred Heart College would make every child passing through our doors connected, comfortable and filled with happiness for learning.
I am happy to welcome all our faculty members, management staff and support personnel who have dedicated their time, energy and devotion for the optimum functioning of this profound institution. I am proud to recognize their sacrifice, commitment and excellence in teaching, learning and research. My sincere gratitude to the IQAC team who have toiled with much perseverance in the preparation of the SSR towards NACC.I also congratulate the strenuous efforts of the dedicated Research Forum and the faculty members who have brought out 3 Innovative Research Journals across various disciplines and 2 books of high acclaim this academic year.
As we embark on our journey of new learning, I deem a new mantra 'PHD' (P – Passion, H – Hunger,D – Discipline) for this versatile academic year. In our quest towards yet another year, each one of us should ask ourselves whether we have the right passion to strive forward, the hunger to succeed and the discipline in all our endeavors. For the will to succeed and the glory of achievement can be found in these three significant words. I urge all my fellow faculty members, staff and students to have the passion, hunger and discipline to move forward and venture into greater heights and reach new horizons.
I look forward to working with all of you and pushing you all to greater academic heights. I welcome all of you once again and thank you all for being a part of the Sacred Heart Family where success is not an option, but an expectation.
May the Good Lord bless you abundantly.
Rev.Dr.D.Maria Antony Raj, SDB
Principal